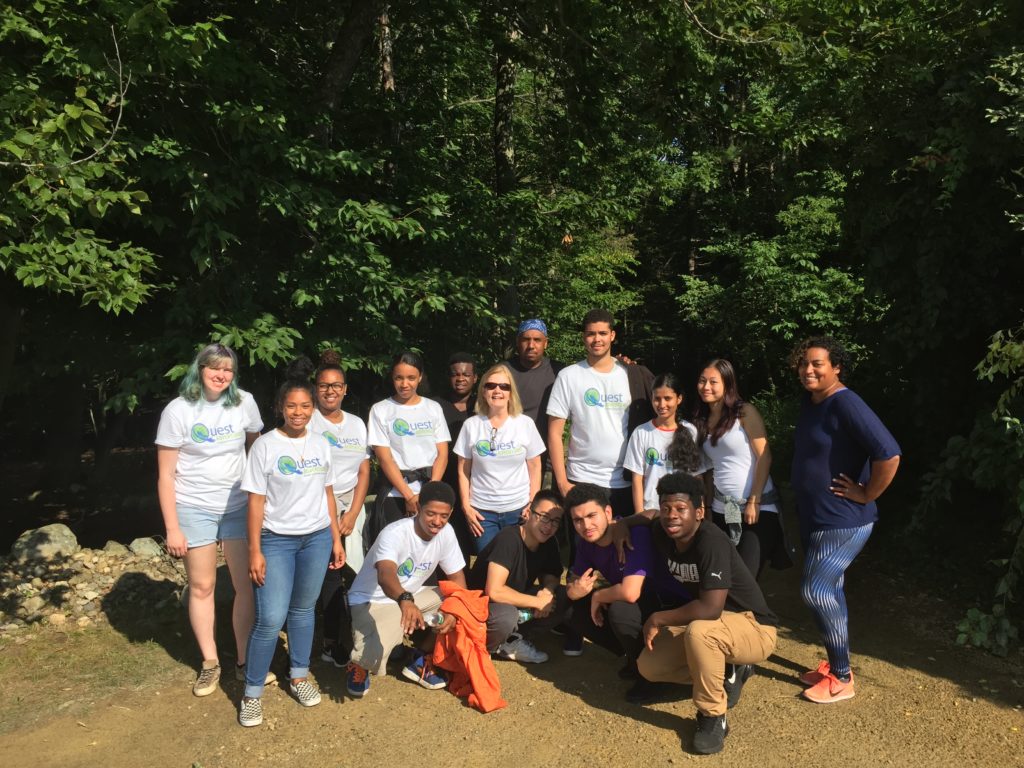 On Saturday, August 19th, Quest journeyed up to Kensington, New Hampshire for a day of bonding, growth, and mentorship at Pinnacle Leadership Center. The team from Another Course to College, who received one of Quest's early action grants and will be traveling to New Orleans in December, and our Quest Alumni board spent the day in the woods together playing team building games and climbing ropes 30 feet in the air.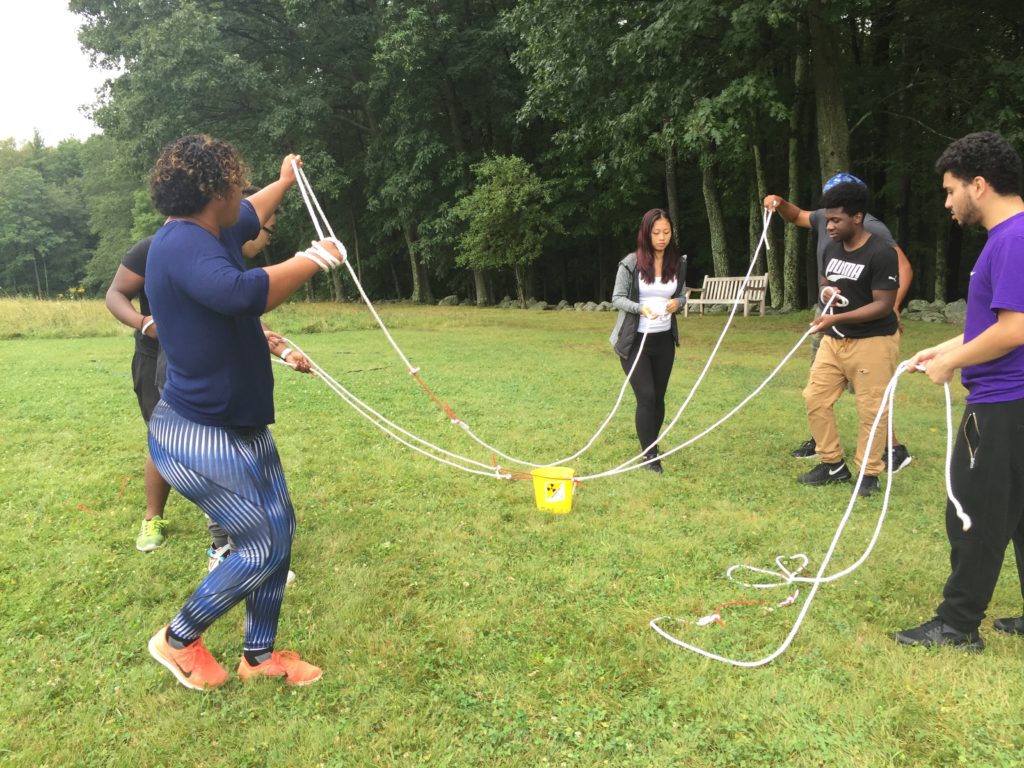 For the first half of the day the students, teachers, and alumni played games together that helped them learn to trust and depend on each other. Most of the games initially seemed like they could be won individually, but ended up being very hard to solve without working together. Everyone had to contribute ideas for everyone to succeed, and since everyone had different skills and strategies to contribute, many different team members stepped up to leadership roles. They learned to be resilient and use failures as an opportunity for growth. 
During our lunch break, ACC brainstormed fundraising ideas and the alumni gave the students advice on how to speak to potential donors. The teams learned to rely on each other in the games and were immediately able to put their newfound trust and communication skills to use to benefit the upcoming ACC Quest trip.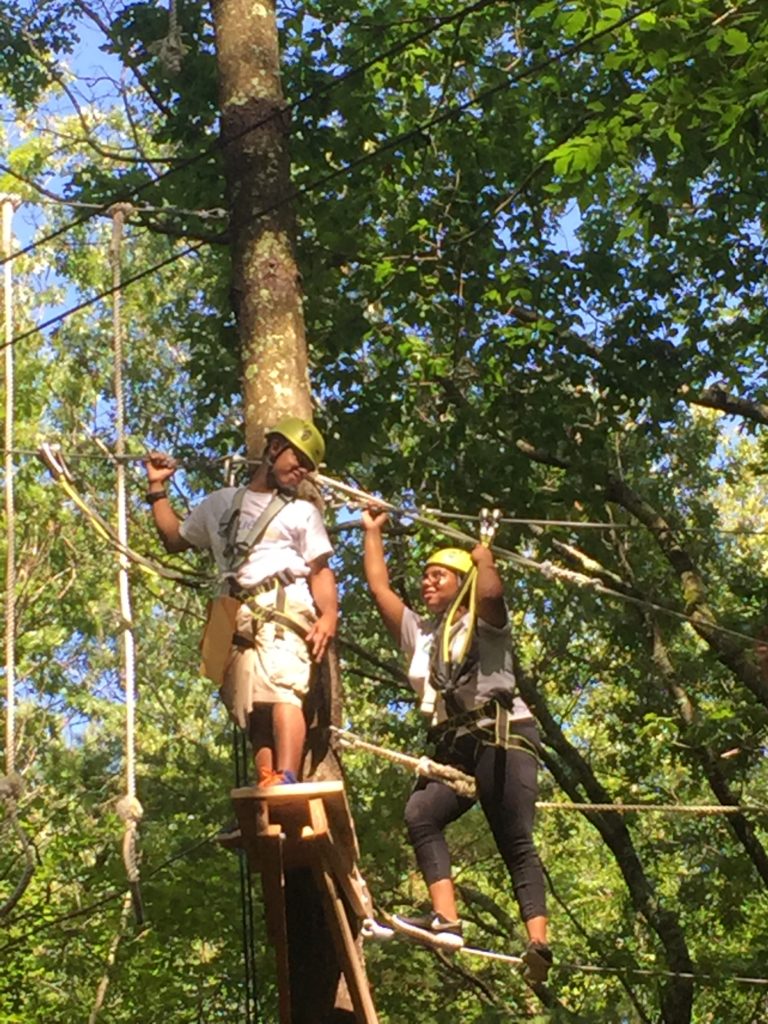 In the afternoon, the teams faced a new challenge: ropes courses. 30 feet up in the air, students traveled in pairs from tree to tree through tricky obstacles. Since some of the students were intimidated by the height, and some students were more experienced in ropes courses than others, there ended up being lots of collaboration, encouragement, and perseverance.
Throughout the course, students were shouting encouragements and tips back and forth from tree to tree. They were in constant communication and always checking to make sure their teammates were challenging themselves. They walked away knowing they were capable of more than they ever thought.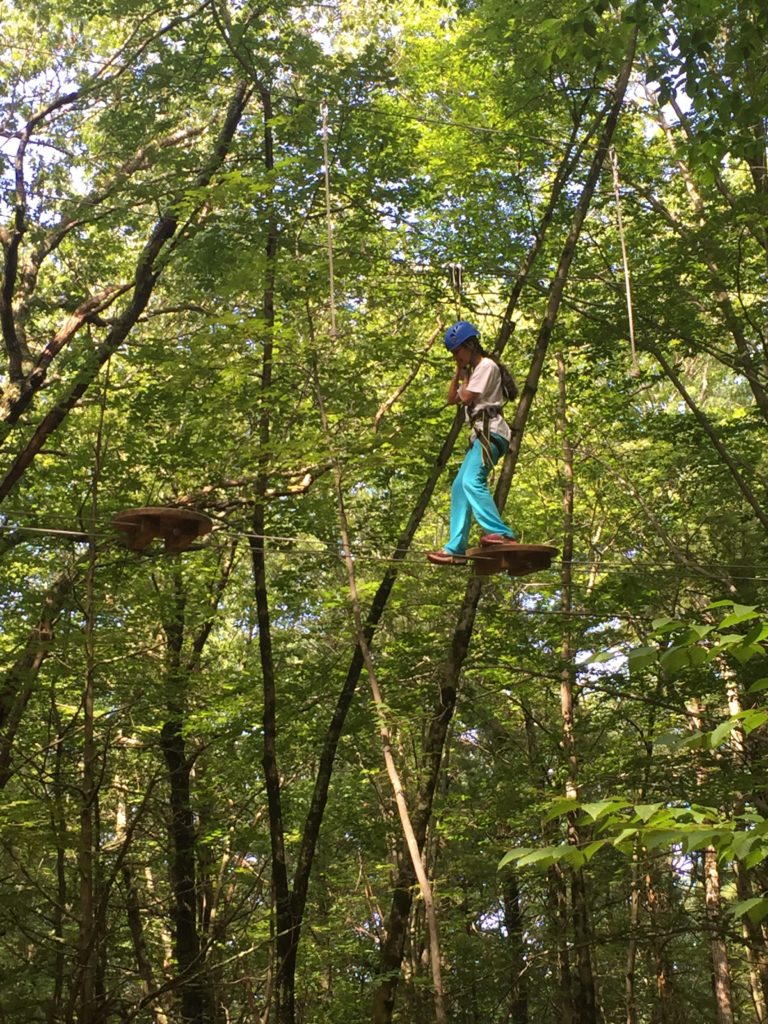 Quest's trip to Pinnacle spurred lots of growth, both in the students as individuals, and in the teams as a unit. There was an open exchange of ideas and wisdom that built trust and many opportunities for students to step up as leaders, which will embolden them to continue doing so during fundraising and on their trip to New Orleans.