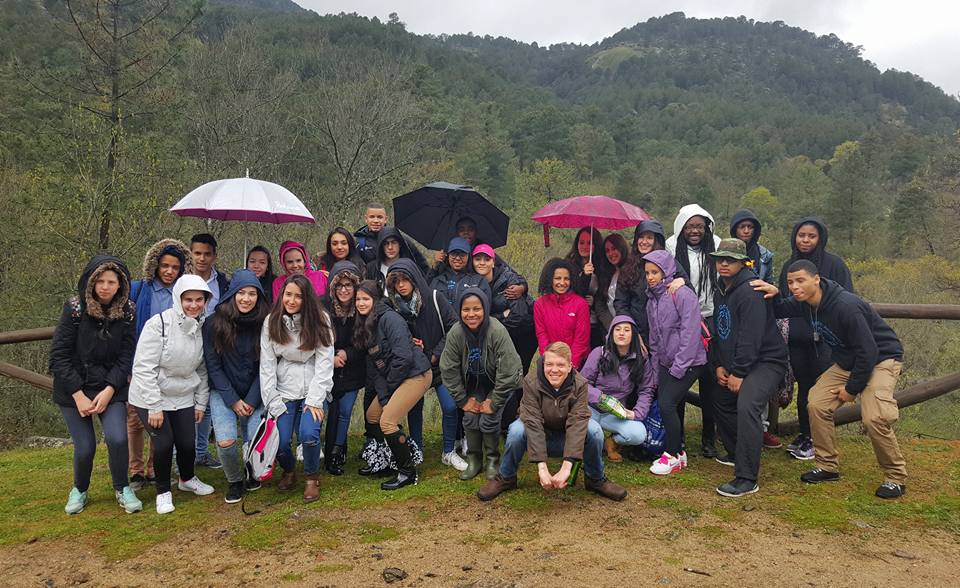 Location: Salamanca, Spain
Date: April 7-20, 2016
Theme: Youth Leadership Through Environmental Protection
Description: Boston Green Academy's Team Spain had the opportunity to experience unique cultural practices as well as improve access to different areas of the national forests north of Salamanca. While replacing directional and landmark signs for many miles on the hiking trails along the Duero River, the team learned about nutritional and medicinal plants from their expert guides. In San Ciprian, they hiked up several miles to an overgrown beehive apiary, removed invasive species around it and along the trails, and cleaned up all non-organic waste. While in this region, the students  also learned about the agricultural trade paths and local folklore. They were invited to participate in traditional activities, including song, dance, and cooking from the elderly residents. This eye-opening exchange provided students with a unique glimpse into a world seldom seen by members outside the community.
In the Iruelas Valley, our students teamed up with local high school Biology students to collect insect specimens and water samples in order to document and draw conclusions about the quality of water and oxygen levels of the river for the park officials. Together, the students gained experience on the practical application of Biology while interacting with each other and engaging in cross-cultural dialogue. Team Spain planned and presented an environmental workshop, including their findings on water quality,  in each Green Academy advisory back at their school.