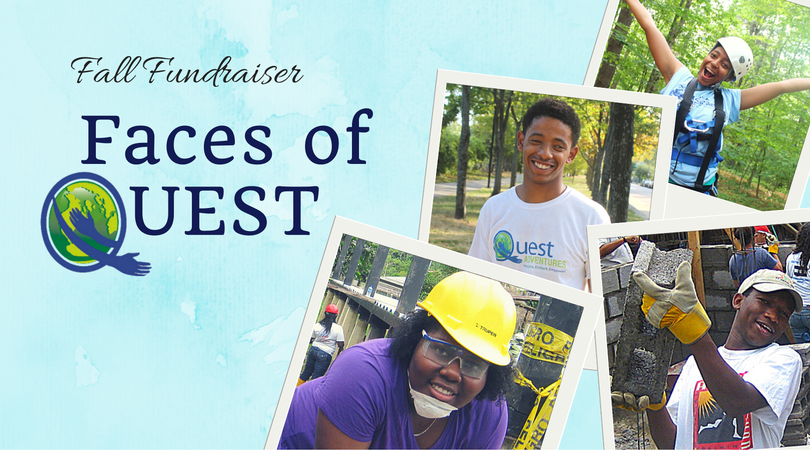 Please join Quest Adventures for our Fall Fundraiser: Faces of Quest cocktail reception as we celebrate our stories of success through the eyes of our students!  Meet our student alumni and learn more about the impact of their experiences!
Each of our students brings a unique perspective to their service trip, and returns with an even richer one. Quest Adventures wants to highlight those stories.  In 2016 we saw teams testing themselves in the mountains of Spain, building community in the Ninth Ward in New Orleans and connecting with children in Romania!  Now we are excited to announce our 2017 teams and connect the Quest community at our Fall Fundraiser: Faces of Quest.
Date: Thursday, October 20, 2016
Time: 6:00-8:00 pm
Where: Belmont Woman's Club
661 Pleasant Street
Belmont, MA 02478
Tickets: $50 per person
RSVP by October 7th: Buy Tickets Now!
If you cannot make this memorable event, we hope that you will still donate!